Operating System Phone Support
Your Success Is Our Purpose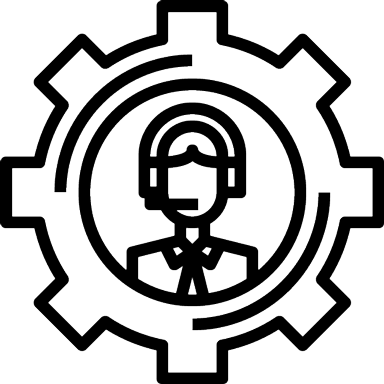 OS Phone Support
What We Do
The Operating System (OS) is the software at the heart of a computer system upon which all other software and business operations depend. When you're experiencing an OS-related issue there is no time for lengthy escalation processes, you need direct access to an OS expert. PARSEC Group OS Phone Support provides a single support solution for your entire multi-OS IT environment, directly connecting you to top-tier OS technical engineers on your first call.
Our Phone Support can be customized for each and every system within your infrastructure, regardless of the operating system or version. You may have some systems that only require Monday through Friday, 9x5 with 4 hour response time, while other systems are Mission Critical and require 24x7 coverage with 1 or 2 hour response times. PARSEC Group will review your environment to associate the proper support coverage and assist with containing the overall support costs.
We Are An Extension Of Your Team
OS Experts Average 35+ Years of Real-World Experience
Can Resolve Most Issues On The First Call
We Recommend Only The Support You Need
What Do We Support
For OS-specific information on phone support, please select an OS below: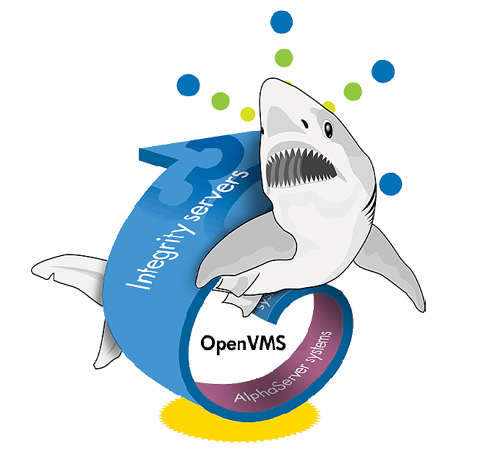 OpenVMS
Versions Supported
1.0 - 8.4-2L1
Running On
VAX | Alpha | Integrity (Itanium)
OpenVMS Support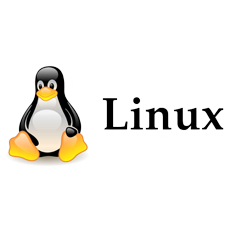 Linux
Versions Supported
All versions of RHEL, Debian, SuSE, CentOS
Running On
X86 | SPARC | Alpha | Integrity (Itanium)
Linux Support
WANT TO LEARN WHAT WE CAN DO FOR YOU?
Get Your FREE Case Study Today!
We show you exactly what our company offers AND give you an example of how we support you.
Request Submitted
---
Your request has been sent to PARSEC Group. You should receive your case study within a couple of minutes. If not, please be sure to check your junk mail and/or spam filter.
Upgrade Your Support
Do you have problems with your operating system? Everyone faces a crisis at some time or another. When you call PARSEC Group you get Direct Connect to Experts each and every time.
Readily available expertise is our commitment to our OpenVMS, Tru64 Unix, HP-UX, IRIX, AIX, Oracle Solaris, and Linux (all versions of Red Hat, CentOS, Debian and SUSE) customers.

Responsiveness

Unlimited US Based Support Available 24x7
Direct Connect to Experts by live operators - No working your way past level 1 and 2 support
Service level agreements are flexible: only pay for the support you need
Dedicated Account Manager

Direct Connect
To Experts
Connect Directly; avoid wasting time with call escalation
Our experts have an average of 35+ years experience
Experts provide support and offer training classes, so they answer your call with real-world experience & excellent communication skills

Comprehensive
Call-Tracking System
No need for you to describe the same issue repeatedly
Flexible call tracking system offers reporting & updating via email, phone and online
We give you regular updates until your issue is resolved; upon resolution you'll receive a thorough report documenting the issue and support you received
What Are The Advantages to PARSEC?
We will recommend only the support coverage you need and provide you with options for keeping the cost affordable.
INCLUDED TECHNICAL TRAINING
Support comes included with PARSEC's monthly technical training seminars which cover topics inspired by actual case studies that you can apply on-the-spot. Bonus! You also get exclusive access to download our extensive technical documentation for your IT resource library.
FLEXIBLE COMMUNICATION
Create support cases seamlessly and receive Direct Connect support for simple to complex multi-vendor issues. PARSEC OS Experts are readily available to talk you through resolution over the phone, email or virtual screen-sharing session.
DISCOVER MORE TOOLS & PATCHES
PARSEC tools enable proactive system management, maintenance and exception-based responsiveness. Our customizable Remote System Monitoring plans enable proactive management of your system's performance, security and day-to-day operations using VPN or secure remote access. PARSEC can also produce open source patches for many security or functionality issues with very specific versions of our supported OS list.
REAL-WORLD EXPERIENCE
Experts provide support and offer training classes, so they answer your call with real-world experience and excellent communication skills.
Why Do I Need PARSEC?
Many of the companies we've come to support over our 34 years in business initially found us only after exhausting all other support efforts and resources during some type of mission critical crisis. PARSEC Group answers by delivering the highest level of technical expertise and support with ingenuity and unparalleled responsiveness to resolve even the most challenging issue, quickly!
Don't wait until a mission critical crisis occurs to contact us. PARSEC Group OS Support promptly answers all OS related questions and issues, from simple break/fix needs to walking you through troubleshooting and resolving your most complex software engineering challenges.

Masters Education Program
Online Technical Seminars
Take advantage of our monthly online technical seminars — free for active support customers. (If you're not an active support customer, you can still attend for $400 per session.) Topics can be operating system specific to OS independent, and sessions last 2–4 hours. Visit our Masters Education Program (MEP) page for more information and a list of upcoming seminars.
Upcoming MEP Offerings
Continued Education For All Clients
Every month you will learn information inspired by actual case studies that you can apply on-the-spot. We pack technical and practical material into a comfortable 2 hour online session that tops off with ample time for Q&A and valued feedback. Bonus! You get exclusive access to download our extensive documentation at the time of each seminar.
Check Out What Others Are Saying!
I have to say that we had HP support for years and they never helped us to the extent that PARSEC does. Kudos honestly for the detail and patience you all show! We've been so afraid to touch the system due to all the legacy apps, corruption and hardware issues we have on it... [The technician] was a major help in getting this set up via a phone call. I learned a lot from this ticket and the last one so thank you [technicians]!
Renee T.
Systems Manager, Financial and Insurance Industry
I just wanted to send you a message of thanks. With PARSEC support it looks like we are going to be able to continue our operations. Also, thanks to you and PARSEC for responding so quickly in our time of need. I'm not sure I can adequately express my gratitude.
Will C.
Enterprise Systems Manager, Higher Education Industry
[The technician] can fix any software problem with ease. He uncovered things that HP never detected in the audit process and always has great ideas which we never got from HP. [Another technician] was very helpful with the DUA104 creation. [Another technician's] cheat sheet for the UNIX operators to understand OpenVMS was a big hit! Overall, PARSEC provides nothing but very high quality service. When asked if I would recommend PARSEC, I replied "Don't crawl, don't walk, RUN to sign the contract. I trust PARSEC with billions of dollars of data - need I say more?"
Bruce M.
IT Executive In The Automotive Industry
I cannot tell you how grateful we are for both PARSEC and [partner] to assist us on a critical issue on New Years Eve. Getting the right people on this issue extremely quickly speaks volumes to the quality of service from both companies. Thank you SO much as always!
Jim H.
Information Systems Manager in the Food Industry
I would like to personally offer up some glowing praises for [the technician]. She was not only as knowledgeable as I could possibly ask for, but also had great customer service skills and a very friendly and understanding attitude. If I can pile any more praise on her, please let me know, I will be happy to go out of my way to do so.
Jason H.
IT Analyst in the Manufacturing Industry
I can't express how valuable PARSEC support is for our team. Your techs are incredibly knowledgeable, fun to work with and always responsiveness... support that actually works! Our group greatly appreciates your monthly technical webinars and docs too, thank you!
Dan A.
IT Operations Manager, Telecommunications Industry
Have More Questions? Contact Us Today!
---
Contact Submitted
---
Your information has been sent to PARSEC Group. You should receive a response back within one business day.