Letter from the CEO
---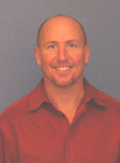 In today's continual evolving computing landscapes, companies are experiencing changes in the infrastructure they have not had to deal with in the past. Success of any computing environment is the high availability, reliability and security of the operating systems and the expertise to support them. Companies today are faced with finding expertise, internally or externally, to take care of their multi-platform operating systems, security compliance regulations and assisting and/or training their overburdened staff all while having restricted budgets to meet their daily SLA's and company goals.
PARSEC Group has traveled this journey with our customers and partners, and understands the impact IT has had and is having today. PARSEC Group started out in 1986 as a joint venture supporting and training HP OpenVMS professionals and has become a recognized expert and leader around the world. In 1990, I took over sole ownership of PARSEC Group. In the early 90's Compaq awarded us the status of Preferred Trainer, and subsequently added Tru64 UNIX into our portfolio. In the late 90's, HP awarded us the status of Authorized Independent Training Facility. We have trained over 20,000+ professionals around the world, as well as authored numerous training curriculums for HP.
To ensure a high level of customer and partner satisfaction, and maintain diversity in our customizable Managed Services (remote or on-site) and support options, PARSEC Group has grown wider and deeper in the support, consulting and training for not only OpenVMS and Tru64 UNIX, but HP-UX, IRIX, AIX, Oracle Solaris, Linux (Red Hat and SUSE) and Microsoft Windows as well. We understand that multi-platform infrastructures do not operate independently, and neither should your support organization. PARSEC Group provides support for your entire enterprise, not just one half. When PARSEC Group supports your computing infrastructure, finger pointing is eliminated.
PARSEC Group also recognizes other challenges related to the operating system and designed proprietary software tools to assist the rapidly changing needs of our customers and partners. As an example, the OpenVMS community came to PARSEC Group with monitoring needs and security compliance issues, which we answered with our Online System Manager (OSM)© software tool and OpenVMS Password Policy©. We built the tools to be completely customizable to each system and computing infrastructure, independent of industries and markets.
PARSEC Group's personnel average 35+ years of real-world expertise and have served the operating system communities as recognized experts. Our relationships with our customers and partners have grown rapidly into full-fledged trusted advisor status. At the end of the day, PARSEC Group is known around the world as a champion in the operating system support community.
I personally invite you to look through our website (www.parsec.com) and explore all of our capabilities. If you have any questions and/or would like to learn more about how PARSEC Group can be of assistance to your company, please contact us at (888) 472-7732 or 888-4PARSEC, e-mail experts@parsec.com or use our inquiry form.
Respectfully,
Wayne Sauer
Wayne's Joke of the Week
---
Wayne enjoys a good joke. He is known for his jokes to many around the world. Wayne uses them to break up the tension while teaching and in his every day communication. He has chosen to share some of his jokes here each week.