Disaster Recovery Planning
---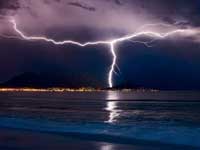 As the number of Mission Critical systems have increased, along with the need for high availability and mandated security compliances, the importance of ensuring the continued operations of those systems, or the rapid recovery of them has intensified. As a result, preparation for full restore and recovery needs to be taken very seriously.
PARSEC Group can safeguard your enterprise infrastructure in the event of a disaster. We use a proven detailed methodology:
DEFINE
Understand customer objectives and determine project team and timeframes.
MEASURE
Data gathering of all pertinent operating system and application configurations and processes/procedures.
ANALYZE
Validate the data.
Startup and Shutdown Procedures
Backup Procedures
Disaster Recovery Full Restore Procedures
IMPROVE
Implementation plan designed to meet key objectives:
Scripts
Command Procedures
Simplified Processes and Procedures for Greater Control
CONTROL
Ongoing review of System Health and Processes/Procedures to ensure that efficiencies are long lasting and continuous improvement goals are attained. Recommend frequency of testing.
Disaster Recovery Consulting
---
Beyond disaster recovery planning, we can also help with your disaster recovery projects. Some examples include:
Determining existing recovery point objectives (RPOs) and recovery time objectives (RTOs). This establishes a baseline for disaster recovery.
Consulting is available for creating a new disaster recovery plan or adjust your existing plan which directly uses the features and capabilities of your host operating systems.
PARSEC can help setup and establish disaster recovery resources such as remote site replication or block based replication.
Existing resources such as EMC Timefinder, NetApp Snapshots, or Hitichi TrueCopy can be integrated with existing Unix or OpenVMS systems for remote recovery sites.
PARSEC Group has provided Disaster Recovery Planning and Consulting to many Mission Critical clients, in all different market segments, around the world. If you would like to learn more about our Disaster Recovery Planning and Consulting services, please contact us.
Request Information
---
Contact Submitted
---
Your information has been sent to PARSEC Group. You should receive a response back within one business day.