OpenVMS
---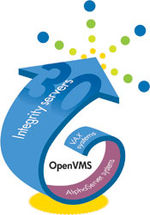 Here are some helpful links to other resources available for OpenVMS.
OpenVMS Support
Whether you are running the latest version of OpenVMS on an Integrity server, an older version on an Alpha, or a very old version of VMS on a VAX; PARSEC Group's 24 x 7 OpenVMS support services can help you with questions and problems you may have related to the OpenVMS operating system and many layered software products.
PARSEC Group uses a comprehensive call-tracking system to document and monitor the progress of each call from first contact through resolution. Call history is recorded and detailed reports can be furnished according to your service level agreement. PARSEC Group's proprietary Online System Manager (OSM)© software is a powerful, proactive tool that can be added to your contract to help maximize system availability.
OpenVMS Consulting
PARSEC Group has specialized in technical consulting services for DEC/Compaq/HP platforms since 1986, earning international recognition for the expertise and responsiveness of our team. Our consultants can provide both onsite expertise as well as Remote System Monitoring (RSMsm) services. From device drivers to applications to debugging troublesome portions of client code, PARSEC Group continues to deliver efficient, reliable programming services to many organizations, both nationally and internationally. Our OpenVMS consulting focus is on HP's VAX, Alpha, and Integrity platforms using OpenVMS and various layered software products. Our consulting focus also includes Tru64 UNIX, HP-UX, IRIX, AIX, Linux, Oracle Solaris and Microsoft Windows and various layered software products.
OpenVMS Training
Since 1986, PARSEC Group has trained more than 20,000 IT professionals and delivered hundreds of on-site classes. We deliver open-enrollment courses at our corporate headquarters located in Denver, Colorado. Our internationally recognized trainers/consultants also travel coast-to-coast and internationally to deliver high quality lecture/lab training at on-site locations. Some of our instructors have been working with OpenVMS prior to the release of Version 1!
Thank you for doing a great job teaching the class. I have had 17 years experience of Tandem System administration, followed by 10 years of UNIX (primarily AIX) and now VMS... it all makes more sense now. I would recommend your class to anyone.
Judy C. Sr. UNIX Admin in the Healthcare Industry
The key to PARSEC Group's quality training is our instructors; all our courses are delivered by senior level instructors who bring valuable, real-world experience to the classroom, which makes for increased applicability of your newly gained knowledge in your own real life situations. This, along with the written course material, will be valuable assets in the future!
Check out our OpenVMS course schedule to see a list of OpenVMS classes available for open-enrollment, e-Learning and on-site training, along with course descriptions, pricing and dates.
IQ Quiz
PARSEC Group created an IQ Quiz for OpenVMS, Tru64 UNIX and AIX to test your knowledge. It's fun and challenging with a number of brain teaser questions and is very popular with the OpenVMS, Tru64 UNIX and AIX communities and is right up there with Wayne's Joke of the Week!
It's simple:
An e-mail is sent out 1 or 2 times each week (you choose the frequency) containing a question and up to 5 multiple-choice answers
You click on one of the answers to be taken to the PARSEC Group web site
This displays the answer you have chosen, the correct answer if yours happens not to be correct, and a brief explanation
Those who have completed 50 or more questions may be eligible to be included in the Hall-of-Fame. For complete details, or to see those who have become members, visit the Hall-of-Fame for OpenVMS, AIX or Tru64 UNIX.
To sign up for the IQ Quiz, or to maintain the frequency, log in to our site. If you have not previously registered, you may do so there. After registering, you will receive an e-mail to confirm the registration.
Undocumented Features
PARSEC Group has consolidated a collection of undocumented features in OpenVMS. These features:
Are NOT documented (if they were, they wouldn't belong here)
Are NOT supported by PARSEC Group or HP
Are NOT guaranteed to work
May NOT exist in all versions of OpenVMS; past, present and future
Are subject to change, removal, enhancement or being documented at the whim of OpenVMS engineering
May be fun to know the next time you play OpenVMS trivial pursuit
May help you get your job done easier and faster
May help you impress your boss with your knowledge of the obscure
---
Contact us at (888) 472-7732 or 888-4PARSEC, e-mail experts@parsec.com, or use our inquiry form for assistance with your OpenVMS systems!