PARSEC Resources for OpenVMS
---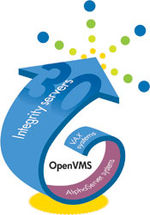 You expect service, and we deliver. In the early years of OpenVMS, we were training the OpenVMS engineering group. That speaks to why our techs are among the elite in the industry. Bringing PARSEC OpenVMS services to your business will be a decision you won't regret.
Whether you are running the latest version of OpenVMS on an Integrity server, an older version on an Alpha, or a very old version of VMS on a VAX, we can help. But that's not all.... we know our stuff across most major platforms so you can count on us for much more.
OpenVMS Support
When you call PARSEC for support, we will walk you through the steps to take by phone or email. You will be able to go online and monitor the details of each call from first contact through resolution. Call us to discuss a service level that is right for you.
OpenVMS Consulting
You will be happy that you called PARSEC's expert staff for your OpenVMS consulting needs. We step in to deliver solutions, from simple to complex. Explore the sampling of services we can provide, and know that we can customize any project to fit your needs.
Customized OpenVMS Consulting
System audits, scripting, backup procedures, multi-platform integration, troubleshooting/crash dump analysis, and much more!
Storage
SAN migrations, storage performance
Security
Security audit, intrusion recovery, security readiness review, regulatory security implementations
OpenVMS Training
OpenVMS training has been our specialty since 1986, with some of our instructors OpenVMS experience dating back to before Version 1! We have no rival in the number of professional training sessions that we have delivered through the years. Learn more about our training below.
Thank you for doing a great job teaching the class. I have had 17 years experience of Tandem System administration, followed by 10 years of UNIX (primarily AIX) and now VMS... it all makes more sense now. I would recommend your class to anyone.
Judy C. Sr. UNIX Admin in the Healthcare Industry
The key to PARSEC Group's quality training is our instructors; all our courses are delivered by senior level instructors who bring valuable, real-world experience to the classroom, which makes for increased applicability of your newly gained knowledge in your own real life situations. This, along with the written course material, will be valuable assets in the future!
Additional Resources
Here are some helpful links to other resources available for OpenVMS.
IQ Quiz
PARSEC Group created an IQ Quiz for OpenVMS, Tru64 UNIX and AIX to test your knowledge. It's fun and challenging with a number of brain teaser questions and is very popular with the OpenVMS, Tru64 UNIX and AIX communities and is right up there with Wayne's Joke of the Week!
It's simple:
An e-mail is sent out 1 or 2 times each week (you choose the frequency) containing a question and up to 5 multiple-choice answers
You click on one of the answers to be taken to the PARSEC Group web site
This displays the answer you have chosen, the correct answer if yours happens not to be correct, and a brief explanation
Those who have completed 50 or more questions may be eligible to be included in the Hall-of-Fame. For complete details, or to see those who have become members, visit the Hall-of-Fame for OpenVMS, AIX or Tru64 UNIX.
To sign up for the IQ Quiz, or to maintain the frequency, log in to our site. If you have not previously registered, you may do so there. After registering, you will receive an e-mail to confirm the registration.
Undocumented Features
PARSEC Group has consolidated a collection of undocumented features in OpenVMS. These features:
Are NOT documented (if they were, they wouldn't belong here)
Are NOT supported
Are NOT guaranteed to work
May NOT exist in all versions of OpenVMS; past, present and future
Are subject to change, removal, enhancement or being documented at the whim of OpenVMS engineering
May be fun to know the next time you play OpenVMS trivial pursuit
May help you get your job done easier and faster
May help you impress your boss with your knowledge of the obscure
---
Contact us at (888) 472-7732 or 888-4PARSEC, e-mail experts@parsec.com, or use our inquiry form for assistance with your OpenVMS systems!