PARSEC Resources for Tru64 UNIX, Digital Unix, and OSF/1
---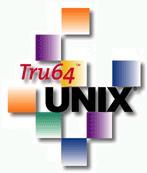 Tru64 UNIX Support
Are you looking for the right Tru64 UNIX support services? Do you need quick and effective answers for your Tru64 Unix Troubles? You can get the support you need with Tru64 startup and shutdown procedures, backups and restoring data, crash analysis, data transfers and more. You no longer need to worry about not having qualified a Tru64 UNIX staff when you contact us.
Dear [PARSEC],
I would like to take this opportunity to thank you for the job well done by your Technical Account Manager, [technician]. Recently, we were having a major issue with one of our Servers. We called PARSEC for support and had the pleasure of working with [the technician]. We noticed that he went far and beyond the call of duty to help us resolve the problem. I found [the technician] to be a very knowledgeable professional who is willing to take the time to resolve the problem. I was also very delighted when I received follow up phone calls from him. Having professional persons like [the technician] on your team makes us feel very comfortable to call PARSEC for support any time.
Hossein B. UNIX System Administrator in the Marketing Information Resources and Solutions Industry
Tru64 UNIX Patching
PARSEC can provide internally sourced, non-HP patches for vulnerable or broken network services and other Tru64 UNIX issues.
Tru64 UNIX Consulting
Technical consulting for HP's Tru64 UNIX has been on our menu of services for decades, and we have earned international recognition for the expertise of our consultants. Our consulting focus is on HP's Alpha platform using Tru64 UNIX and various layered software products. We can deliver the highest-level of consulting services, no matter the size of your business or the detail of your project.
Tru64 UNIX Training
PARSEC has always specialized in training services. We have been teaching HP's Tru64 UNIX since 1998, and have received international recognition for the expertise of our trainers.
The key to PARSEC Group's quality training is our instructors; all our courses are delivered by senior level instructors who bring valuable, real-world experience to the classroom, which makes for increased applicability of your newly gained knowledge in your own real life situations. This, along with the written course material, will be valuable assets in the future!
Additional Resources
Here are some helpful links to other resources available for Tru64 UNIX.
IQ Quiz
PARSEC Group created an IQ Quiz for Tru64 UNIX, OpenVMS and AIX to test your knowledge. It's fun and challenging with a number of brain teaser questions and is very popular with OpenVMS and Tru64 UNIX communities - right up there with Wayne's Joke of the Week!
It's simple:
An e-mail is sent out 1 or 2 times each week (you choose the frequency) containing a question and up to 5 multiple-choice answers
You click on one of the answers to be taken to the PARSEC Group web site
This displays the answer you have chosen, the correct answer if yours happens not to be correct, and a brief explanation
Those who have completed 50 or more questions may be eligible to be included in the Hall-of-Fame. For complete details, or to see those who have become members, visit the Hall-of-Fame for OpenVMS, AIX or Tru64 UNIX.
To sign up for the IQ Quiz, or to maintain the frequency, log in to our site. If you have not previously registered, you may do so there. After registering, you will receive an e-mail to confirm the registration.
---
Contact us at (888) 472-7732 or 888-4PARSEC, e-mail experts@parsec.com, or use our inquiry form for assistance with your Tru64 UNIX systems!