Tru64 UNIX
---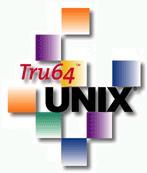 Here are some helpful links to other resources available for Tru64 UNIX.
Tru64 Support
PARSEC Group's 24 x 7 Tru64 support services can help you with questions and problems you may have related to the Tru64 UNIX operating system and many layered software products. PARSEC Group uses a comprehensive call-tracking system to monitor the progress of each call from first contact through resolution. Call history is recorded and detailed reports may be provided to you, in accordance with your service level agreement.
Commonly requested support call topics include: questions about startup and shutdown procedures; backing up and restoring data; detailed queries on process versus system logic; crash analysis; uncertainties about proper handling of tapes, data transfers, and file system characteristics; requests for setting up networked devices; general troubleshooting; scripting and procedures; nominal performance recommendations and much more.
Dear [PARSEC],
I would like to take this opportunity to thank you for the job well done by your Technical Account Manager, [technician]. Recently, we were having a major issue with one of our Servers. We called PARSEC for support and had the pleasure of working with [the technician]. We noticed that he went far and beyond the call of duty to help us resolve the problem. I found [the technician] to be a very knowledgeable professional who is willing to take the time to resolve the problem. I was also very delighted when I received follow up phone calls from him. Having professional persons like [the technician] on your team makes us feel very comfortable to call PARSEC for support any time.
Hossein B. UNIX System Administrator in the Marketing Information Resources and Solutions Industry
These limited samplings of service calls are kinds of situations every system administrator faces at one time or another, and you'll want the advantage of having PARSEC Group on your team to answer or overcome the issue.
Tru64 Consulting
PARSEC Group has specialized in technical consulting and training services for HP's Tru64 UNIX since 1998, earning international recognition for the expertise of our consultants. Our consulting focus is on HP's Alpha platform using Tru64 UNIX and various layered software products. Our consulting focus also includes OpenVMS, HP-UX, IRIX, AIX, Linux, Oracle Solaris and Microsoft Windows and various layered software products.
PARSEC Group successfully delivers high-level consulting services to clients of all business sizes with a wide range of projects, including; shell scripting, utilities and commands, TruCluster configuration and management, system administration, basic networking, and AdvFS and LSM configuration management.
Tru64 Training
Since 1986, PARSEC Group has trained more than 20,000 IT professionals and delivered hundreds of on-site classes. We deliver open-enrollment courses at our corporate headquarters in Denver, CO. PARSEC Group's internationally recognized, senior level trainer/consultants travel coast-to-coast and around the world delivering high quality, technical training featuring our lab/lecture format.
The key to PARSEC Group's quality training is our instructors; all our courses are delivered by senior level instructors who bring valuable, real-world experience to the classroom, which makes for increased applicability of your newly gained knowledge in your own real life situations. This, along with the written course material, will be valuable assets in the future!
Courses with Schedule
This link will take you to a complete list of Tru64 UNIX classes available for open enrollment, e-Learning or onsite training. Also includes links to course descriptions and schedule with pricing.
IQ Quiz
PARSEC Group created an IQ Quiz for Tru64 UNIX, OpenVMS and AIX to test your knowledge. It's fun and challenging with a number of brain teaser questions and is very popular with OpenVMS and Tru64 UNIX communities - right up there with Wayne's Joke of the Week!
It's simple:
An e-mail is sent out 1 or 2 times each week (you choose the frequency) containing a question and up to 5 multiple-choice answers
You click on one of the answers to be taken to the PARSEC Group web site
This displays the answer you have chosen, the correct answer if yours happens not to be correct, and a brief explanation
Those who have completed 50 or more questions may be eligible to be included in the Hall-of-Fame. For complete details, or to see those who have become members, visit the Hall-of-Fame for OpenVMS, AIX or Tru64 UNIX.
To sign up for the IQ Quiz, or to maintain the frequency, log in to our site. If you have not previously registered, you may do so there. After registering, you will receive an e-mail to confirm the registration.
---
Contact us at (888) 472-7732 or 888-4PARSEC, e-mail experts@parsec.com, or use our inquiry form for assistance with your Tru64 UNIX systems!