Support Partners
We refer to the many types of business relationships we have as partners, since each party "wins" in some manner. No single company can both manufacture and deliver the best solution for EVERY problem. Our goal is to have long-term, mutually beneficial relationships with other organizations. If you would like to be a part of this elite group of Partners, check out our Become a PARSEC Group Partner page to find out how.
---
Value-added Reseller and Support Partners

Since 1981, SMS has delivered superior third party multi-vendor maintenance for most major IT OEMs like IBM, HP, Oracle Sun, Dell, and Cisco Systems. In addition, we support a wide variety of storage products made by EMC, Hitachi, and a variety of Hitachi branded storage. SMS Service Centers are strategically located throughout the world with Engineers/Consultants that have combined manufacturer trained hardware and software skills to troubleshoot problems quickly and maximize uptime. SMS provides an effective alternative to OEM support that is significantly less expensive and puts you in charge of your capital equipment upgrades.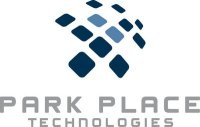 Park Place Technologies provides data center hardware maintenance to customers throughout North America. Our customers depend on us to keep their mission critical hardware running at peak performance, and we are committed to exceeding their expectations. Park Place supports Dell, HP, IBM, Oracle Sun and Legacy systems; Dell, EMC, Hitachi, HP, IBM, NetApp, Quantum and Sun disk storage; Dell, IBM, Overland, Qualstar, Quantum, and Oracle Sun/STK tape storage systems; and Brocade/Foundry, Cisco, HP and Juniper networking systems.

MVSS is a channel based distributor of third party Server and Storage maintenance covering Australia, Hong Kong, Japan, Europe, New Zealand and India. From presales, right through to maintenance and ongoing support - we work in true partnership with you, giving you hands on support where you need it to ensure you succeed in delivering cost effective and reliable UNIX solutions that give you a competitive advantage in the market. MVSS's global support agreements with international partners has allowed us to forged relationships to tap into a network of global distributors for new OEM certified hardware, allowing partners to increase margins and provide clients with bottom line cost savings.

Since 1989 Source Direct has been providing the best Mission-Critical Support Services in the industry. Our support deliverables far exceed even those of OEMs such as HP, Oracle Sun, IBM, and Dell. Our IT procurement model is also considered the most effective and forward-thinking ever offered to our industry. Source Direct obtains the best possible pricing for our clients directly from OEMs at prices beneath resellers' costs. We specialize in servers and storage solutions from HP, IBM, Oracle Sun, DEC, EMC, Hitachi, and Dell and can also offer Cisco equipment and VMware solutions.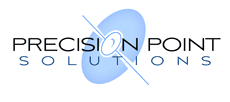 Precision Point Solutions Inc. is staffed with senior Healthcare IT professionals with over a dozen years' experience in all aspects of software development, deployment, and support. We are dedicated to filling the gap in services available to healthcare institutions faced with deploying new systems; or with optimizing existing systems and transforming data into a powerful tool to drive business performance, growth, and excellence in care. We are flexible, with an extensive network of partner organizations ready to provide additional resources, making us uniquely qualified to help you succeed in projects of all sizes; Precision Point Solutions has partnered with PARSEC Group to implement VAX/OpenVMS operating system support and consulting. Specialties: Healthcare IT, HL7, ConnectR, interfaces, IDXrad support, Data migrations.