Open Enrollment Training
---
We want you to get the most from your training investment. Take a look at our course schedule and training tracks and uncover what you need to increase your productivity. If you are not sure which course to take, contact our expert team to help you find the best fit for you.
Course Schedules
Quality
---
PARSEC's reputation rests on the outstanding background and talents of instructors who are dedicated and passionate about bringing valuable, real-world experience for every student who enrolls.
The personal style and clear delivery by our trainers and our welcoming staff and facility keep our students coming back for more.
No matter how we deliver our courses; eLearning, open-enrollment or on site, 99% of our students rate our courses as excellent.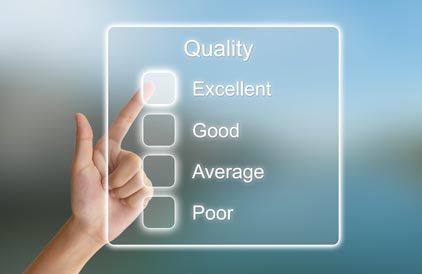 Student Testimonials
I enjoyed learning from the trainer real-world examples of what they have experienced while working with OpenVMS

Jessica M. Public Power Facility
If you don't love what you do now, after a week at PARSEC you will. You will be anxious to try what you learn and the enthusiasm is contagious."

Gabe P. DOD Contractor
I felt the course was very beneficial- I wish I would have taken something like this years ago! I would not change anything.

Jim W. Credit Union
The adaptation of the course to my specific needs was done very well. Attempting to map training to my specific work environment was kept in mind as best as possible.

Michael S. Oil and Gas Industry
I just wanted to let you know that I thought the class last week was excellent. It was very beneficial to me and I am able to put the information right to use. Even though I wasn't actually there, the e-learning made me feel as though I was.

Steve P. College System Administrator
Instructor extremely educated and versed in knowledge of subject. Real world examples he gave were encouraging