Ruby Immersion
---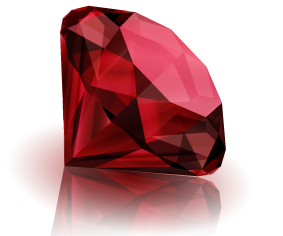 PARSEC Group is excited about our unique addition to the Ruby world, Ruby Immersion! Our goals are to:
Teach the Ruby programming language at a depth and level of quality which exceeds other similar training programs.
Train "World-Class Beginners" in the art and science of Ruby using useful, real-world problems and solutions.
Create a pool of talented software developers who are prepared to commence careers in this field.
Check out our course schedule.
What makes Ruby Immersion so special and unique?
---
This intense training is the only bootcamp that focuses on the Ruby programming language not on web development or Rails. What this means:
Our outcomes are more general purpose: Acquired Ruby skills can be subsequently directed and developed at many more application areas than "just" website development.
Our students/graduates will be able to apply Ruby to business and technical applications, such as scripting for system and network administration tasks, development of software tools, research and analysis, to name but a few.
Our students/graduates will be very well prepared to continue their education in other (Rails) code schools.
Why is focusing on Ruby important?
Often times programmers engage in Rails software development without having adequate grounding in the context, foundations and practical experience of the actual programming language, Ruby. This can lead to sub-optimal performance in creating a company's business-critical website(s) based on Rails and Ruby.
Rails project leaders are all facing a similar staff/resource problem, namely, that graduates of "Rails only" bootcamps are actually under-prepared for full and productive involvement in a real-world, complex business website development team.
Ruby foundation must come first, with a class aimed at developing basic proficiency with the programming language before attempting to learn Rails. Furthermore, Ruby can be used for much more than web development; it is a very strong and useful programming language.
And experts agree:
"The path to Rails enlightenment is completely based on learning and mastering Ruby. ...Because when you master Ruby, all these Rails tricks are just transparent."
What else can Ruby be used for??
---
Ruby is a general purpose language and can be used for many things including but not limited to:
Text processing - excellent RegExp support
Numeric processing (gems are currently weaker than Python's NumPy and SciPy packages)
Engineering and scientific applications
Simulations: explorations of physical and/or math properties, including general computing R&D
Databases: PostgreSQL, MariaSQL, relationals and No-SQL
Business apps (numerous examples on the web)
Industry-specific support software
Support packages and libraries (Ruby Gems)
Software development tool-chain components:

Rails and Sinatra for web-dev
RSpec and Cucumber for automated unit testing
Rake for builds, general tasks

Commercial applications and products Puppet and Chef for config management Metasploit for penetration analysis
Distributed, networked apps (see dRuby)
Embedded apps (see mRuby)
Command-line utilities
Sys-Admin scripts and tools
What should be brought to Ruby Immersion??
---
Each student must provide and bring his/her own laptop computer, with an up-to-date Linux (preferred) or Mac OSX installed - we will not use MS Windows. Please review our laptop configuration page for more detailed requirements.
Have more questions? Please email us at experts@parsec.com or check out our FAQ page.