Strategic Partners
We refer to the many types of business relationships we have as partners, since each party "wins" in some manner. No single company can both manufacture and deliver the best solution for EVERY problem. Our goal is to have long-term, mutually beneficial relationships with other organizations. If you would like to be a part of this elite group of Partners, check out our Become a PARSEC Group Partner page to find out how.
---
Strategic: Organizations that are at the core of our business strategy

Training
PARSEC Group is a HP Authorized Independent Training Partner. Thus, we enjoy a strategic partnership with the second largest computer company in the world. This enhances our ability to bring HP's high-quality products and associated training to you in the most effective way possible.

Consulting
HP's developer and solution partner program is a worldwide-partnering program for software developers, consultants, system integrators and service providers.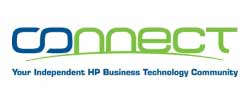 PARSEC Group is proud to be an alliance sponsor of Connect, an HP user group for Enterprise technologies. Connect is a community that represents active and engaged HP business technology professionals united in their desire to achieve organizational and personal objectives by maximizing the ROI attainable from HP technologies.

AllianceONE is a comprehensive partner program focused on HP's Converged Infrastructure strategy of providing a shared services model to deliver secure, best-in-class applications.
Arrow Enterprise Computing Solutions (ECS) is the global business group of Arrow Electronics, Inc. that provides enterprise and midrange computing products, services and solutions to value-added Resellers, System Integrators, and Independent Software Vendors (ISVs) in North America and Europe. Based in Englewood, Colorado, ECS connects its customers to an exclusive network of the world's foremost technology suppliers, including HP, IBM, Oracle, EMC, NetApp, and other leading storage networking, software, and security suppliers.